Honky Tonk CD-ROM
Honky Tonk Texas, USA is a documentary CD-ROM exploring the music and history of the Texas Hill Country dance halls. These dance halls, many dating back to the original German settlers of central Texas, represent the foundations of country music in Texas. Twenty-seven halls are featured, each with full-screen pictures, a rich history based on personal interviews with the hall owners and CD-quality music from Texas artists who have played the hall. A guided tour through the Hill Country is included, featuring the 15 most famous dance halls.

The Honky Tonk CD-ROM is available for $24.95SOLD OUT

Honky Tonk Texas, USA also contains some of the best Texas music ever, from Pappy Selph and Adolph Hofner to Willie Nelson and Johnny Bush, as well as future Texas legends such as Jerry Jeff Walker, Joe Ely and Gary P. Nunn. The full 16-song album, Live from Kendalia Halle, is also included, featuring dance hall standards such as El Paso and Waltz Across Texas.
In addition to more than 300 full-screen pictures and 77 full-length CD-quality songs, Honky Tonk Texas, USA includes a special section featuring some of the people behind the scenes of Texas country music. Featured are: Poodie Locke, longtime road manager for Willie Nelson; Hondo Crouch, founder of Luckenbach, Texas and the Luckenbach dance hall ("...everybody's somebody in Luckenbach..."); James White, founder and operator of the Broken Spoke dance hall in Austin; David Reese, patron of the progressive country movement and longtime friend of Willie Nelson; Manny Gammage, the famous Texas hatter;and Ben Dorcy, valet and confidant to John Wayne, Patsy Cline and Willie Nelson.
All artists include a biography with pictures, and each artist and dance hall is presented with links to related areas of the documentary as well as links to official and related web sites. Also included is an interactive map of the Texas Hill Country with the locations of all featured dance halls.
Features
Interactive multimedia presentation of 27 Texas Hill Country Honky Tonks, with a guided tour of the 15 most famous dance halls
Historical background and family stories, based on personal interviews, for all of the dance halls
Significant Texas History relating to the development of Country Music
Multimedia presentations for 40 Texas musicians with picture albums, songs and video
A full 16-song album of Texas Honky Tonk standards (Live from Kendalia Halle)
77 complete songs of stereo CD-quality digital audio from the Texas musicians themselves
Over 300 full-screen pictures (all small pictures are linked to full-screen versions)
Quality screens with all photographs professionally retouched for computer presentation
Runs entirely off the CD-ROM - no installation required - no files are installed on your computer
A special tribute to country music legends and cowboy heros, set to Happy Trails, is included in the program's exit sequence
Order now for a special price of $24.95SOLD OUT (shipping & tax included), or view more detailed information about the dance halls, the rare pictures and the Texas music.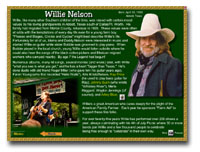 Minimum System Requirements
- Windows 95, 98, NT or 2000
- 24MB RAM
- Mouse or other pointing device
- Intel Pentium or compatible processor
- 4x speed CD-ROM or any DVD-ROM
- Windows compatible sound card and speakers
- Screen resolution of 800x600 with 16-bit color (65,535 colors) or better
- To enable Internet features, an active Internet connection (through dial-up modem, DSL, cable modem, office LAN, etc.) is required.
Recommended System
- 200MHz or faster processor
- 32MB or more RAM
- 8x or faster CD-ROM or any DVD-ROM
- 16-bit sound card (Sound Blaster 16 or better)
- Quality power amplified computer speakers
Email any questions to sales@honkytonktx.com