2000 Pulitzer Honors

Ben Sargent was one of three finalists for the editorial cartooning prize.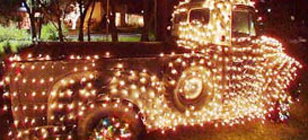 There have been Christmas-tree lights on 37th Street since about 1980 now. The tradition was started by our grand poobah of lights, Jamie, who strung up about 14 strands of lights on his house one year. At the time, he thought that was a lot. Pretty soon, the guy across the street, Bob, was doing likewise. One year they ran a string of lights from one house to the next, and things snowballed from there.
People have asked if there is a committee or something that organizes this. There isn't, and that's the beauty of it: everybody does what they wish, and we all cooperate with one another, but there is no central planning involved--that would spoil it.
The scope of this neighborhood festival (for lack of a better word) has grown every year. The amount of traffic we see grows similarly, and our media exposure too. This year, we were on Good Morning America on the 17th, and I've heard that there was a segment about our street on the local news in Chicago. We've already been in Austin's local news several times this year. Last year was the first year that we got national media attention: we were on the CBS evening news, in the Washington Post, and in the San Francisco Chronicle. Two years ago, we had considerable local attention because of our blackout. This was the top story on Channel 7 (if you can believe that), and subsequent coverage was also prominent in the local news.
Don't miss this for great lights, But walk to really enjoy it. This is the "Trail Of Lights" from and for Austin's "Hip" generation.

Don't miss the Miracles'n'Maddogs link below either for other great lights.
Besides 37th Street and The huge Trail Of Lights, Johnson City, a little more than an hour west on Hwy 290, has a beautifully decorated old stone courthouse which draws thosands of visitors a year. No worry, the traffic is mild. Leave about 1/2 hour before sunset to catch a great view out by Henly, Texas.
Merry Christmas and Holidays from Honky Tonk Texas, USA and all of country music and the great old dancehalls.
39th Annual Eeyore's Birtday Party (2002)
Free Admission
Wish Eeyore a Happy Birthday
Pease Park
Austin, Texas
Eeyore's
April, every year!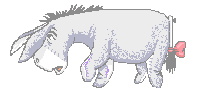 Eeyore's Birthday Party is a fund-raiser to benefit non-profit groups in Austin. These groups will be selling hot and cold food (including vegetarian), soft drinks, juices and spring water, domestic and imported beer. Look for commemorative Eeyore cups and T-shirts. Please wear a costume. There will be costume contests and other games with prizes for children of all ages. Artists will be doing face painting. Musicians playing non-amplified instruments are invited to play. There will be Maypoles for the young and young at heart. Come join us from 11:00am to 6:00pm and wish Eeyore a Happy Birthday.
4th of July Outdoor Symphony Concert
& Fireworks Show
Austin's Fantastic & Free Annual Event

Austin Symphony
(512) 476-6064

THANKS AGAIN TO THE AUSTIN SYMPHONY for showing 70,000 people what America is all about (with Austin at the Center of the Known Universe!)

Once a year more and more Austinites make their way to scenic spots around the city, as well as Auditorium shores, to enjoy one of the great firework/lazor light shows in the world. From Barton Springs Mall's parking lot to the hills west of town, folks gather their family, picnic dinners, and beer to enjoy the spectacular show. Others even rent small planes to view the fireworks "from above". The crowd has gotten bigger and bigger, so take one of the buses the city provides to avoid hours long waits.
At 9:30 Camp Mabry's National Guard Salute Battery sets off a thunder of cannonfire as the symphony plays the "1812 Overtune" to start the 20 minute fireworks show reaching to over 1000 feet above Town Lake and thousands of amazed Austinites.
AUSTIN ANNUAL RECORD CONVENTION
The Largest Music Sale In The USA
Palmer Auditorium
Auditorium Shores
Austin, Texas
Home Page
(512) 288-7288
Late October
Each Year

This annual event offers everthing from newly released cd's to old movie posters. Over One Million LP's, 45's, 33's and posters. It's a trip just to walk around. In 2000 Bo Diddley is the featured guest along with the Jimi Hendrix Semi-Truck Museum! Located where it should be in Austin, Texas: The Live Music Capital Of The World.
Annual Old Settler's Music Festival
"The good music and family-friendly vibes have made it
one of Austin music fans' rites of spring." John T. Davis
Stone Mountain
Dripping Springs, Tx
Home Page
April, 2002

Bluegrass, blues, folk, acoustic jazz, and alternative country take center stage at this 14 year-old outdoor festival that is fast-becoming one of the premiere gatherings of American roots music. Nestled in the beautiful Texas hill country near Austin, the festival is renowned for its unbeatable Texas-friendly style and ambiance. The festival is a volunteer effort of the Old Settler's Bluegrass Festival, Incorporated -- a nonprofit corporation. For 2001 after 14 years, the line up consists of The Charlie Daniels Band, John Hartford and the Hartford Stringband, Peter Rowan's Texas Trio, Tim O'Brien and Darrell Scott, Jim Lauderdale, Nickel Creek, Terri Hendrix Band, Peter Keane Trio, Still on the Hill, The Special Consensus, Flounders Without Eyes and on & on. A great event for everyone. Only in Austin (or close by). See you in 2002.
Antone's
Austin's Blues Legend
213 W. 5th St (5h & Lavaca)
Austin, Texas
Antone's Home
(512) 474-5315
8:30pm - 2:00am

Antone's was founded by Clifford Antone, recipient of The National Blues Foundation's "Lifetime Achievement Award" for his contributions to the genre. The nightclub opened its doors in 1975 with Zydeco king Clifton Chenier and then piano legend Sunnyland Slim, followed by such legendary figures as Jimmy Reed, B.B. King, Fats Domino, Big Walter Horton, Percy Mayfield,the late John Lee Hooker, and the late Muddy Waters. It also provided a woodshed for such burgeoning young talents as Stevie Ray Vaughan, Lou Ann Barton, Angela Strehli, and the Fabulous Thunderbirds, who for years served as the house band. Little wonder that Antone's, called "the nation's best blues club" by USA Today, has become world famous for deep jam sessions lasting well into the night.
Said the late Stevie Ray Vaughan: "The best music I've ever heard was at Antone's and some of the best music I've ever played was there. I really don't know where I'd be today or what I'd be doing without Antone's."
The Armadillo Christmas Bazaar, first held in the Armadillo World Headquarters, was scheduled to last for 2 days in 1976. It went so well it was extended. The first poster for the Bazaar is shown at left (click it for enlarged view). It was started as a means to expand the 'Dillo's cultural outreach and to ensure December cash flow and it guaranteed a warm, dry space and alternative selling experience for artists who regularly sold at the Austin Renaissance Market, known as "the Drag", on 23rd Street across from the University of Texas. Lucinda Williams conceived of the market in Nov. 1974 as a way to get the artists out of the bad weather on the Drag during the Christmas season. Today, the Armadillo Christmas Bazaar is one of the top-ranked arts and craft shows in the nation. In 1997, it was ranked #22 by the Art Fair Source Book, a highly respected reference source for artists in which artists themselves provide the feedback which is used to evaluate all the major shows in the US. The Bazaar now has a long waiting list of artists who wish to be given the opportunity to show their work in this premier holiday arts and music festival. In its 25th year, the 'Dillo demonstrates that a tradition which is infused with the love and intense efforts of literally hundreds of participants over the years can remain fresh, vibrant and contemporary. This Christmas season, shoppers all over the nation will go to the ubiquitous shopping mall and essentially have the same experience everywhere, but there is only one Armadillo Christmas Bazaar, and it is one of Austin's truly unique cultural treasures.
A great place to shop.
The Austin Chronicle is Austin's largest news and music information alternative weekly. Besides music schedules, reviews and theater listings, many Austinites get their political news from the Chronicle.
Entertainment Information From The Above Links.
ENJOY
Austin Convention & Visitors Bureau
Culture, Arts, Events, Music, Heritage, Recreation: It's Austin
Home Page
Good maps to find your way around Austin. These only work up to 1:30 A.M. while on 6th St! Some good "Cultural" links too. From Austin-American Statesman, our local only daily.
Austin Motel
Austin's Rock'n Roll Motel
1220 South Congress
Austin, Tx 78704
Home Page, History, Map
(512) 441-1157

Wandering musicians and fans came to Austin, Texas in the early 1970's and discovered that right across the street from Willie Nelson's bar and private ex-motel was The Austin Motel with its sign advertising "Name Your Own Rate".
Willie's place is long gone, but The Austin Motel is still a great place to stay. It's clean but funky. Ask for the much in demand "Honeymoon Suite" even if it's not!
A converted warehouse, the Austin Music Hall is now one of downtown's best venues. The drinks are strong and you can see the stage from most anywhere in the hall.
Some possible BIG changes here soon!
Austin-Bergsrom International Airport (ABIA)
From B-52's to Lear Jets
East of Interstate 35
on State Highway 71
Not too far
Airport, Map
jackie.mayo@ci.austin.tx.us
Open: Weather & Willie Permitting!


Bergsrom Airforce Base was converted from a SAC base (Stratigic Air Command - they kept "loaded" B-52's in the air 24 hours/day - Cold War Stuff and a gas to watch takeoff & land) in the 1950's and '60's into a new airport for the growing community of Austin and the increased air shipping needs of computer based products such as our "Honky Tonk Texas, USA" CD-Rom Documentary on Texas music (see CD-Rom button). Although plenty of steel and cement adorns the area, the interior has small versions of Austin's best known restaurants such as The Salt Lick, Amy's Ice Cream, Matt' El Rancho, Schlotzsky's and shops with Austin based music and other items. Not bad, for an airport, but a bit of a drive on a highway they forgot to build. Welcome to Austin, the airport with an email address!
The ancient waterway that runs through the heart and soul of our city is also one of Austin's most democratic treasures -- there's no elaborate equipment required to transport oneself from crowded freeway to Barton Creek's paths of jungle wilderness. Seven points access the trail that winds nearly eight miles from Zilker Park to a tangle of rocks, vines, and juniper bushes at the Camp Craft Road entrance. The variety of the trail ranges from a narrow ledge path that requires holding on to a rusty cable, to wide walkways big enough for a Cadillac. To hike the Greenbelt is awe-inspiring, breathtaking, relaxing and thrilling to say the least -- an activity that should truly be experienced by everyone. The hike from the Camp Craft Road Access point to the trail's end takes about 30 minutes both ways and is one of the most pleasant and under-utilized portions of the creek. From a wide valley with restrooms, picnic tables, and good swimming holes, the greenbelt funnels down to slip between tall cliffs cut by ages of running water. Just west of the Camp Craft entrance where we begin, the meadow narrows down to a small dam. Upcreek from here the trail narrows to a single path along a rugged outcropping. It's a nice place to walk with a shading canopy of trees and fewer hikers than the rest of the greenbelt. The dam keeps water in this portion of the creek almost year-round. Heading the other way -- downstream from the Camp Craft Road Access -- the trail begins as a wide lane that might have been a part of a Gaines family ranch trail at one time. The trail is wide and relatively smooth all the way to Sculpture Falls with lots of shade and a sharp cliff boxing in the stream bed(from the Austin Chronicle Barton Creek Guide).
The Town Lake Trail starts at the Mo-Pac (Loop 1) bridge (really Deep Eddy Pool) and soon joins up with the Barton Springs trail where the creek enters the Colorado river. It continues along the river and back for 10 miles through downtown and into east Austin to Longhorn Dam. A more developed trail by far, but where else could you jog along with Sandra Bullock, Governor Richards and other musicians and movie personalities just up from their brunch at one of downtown's classier hotels?
The Barton Springs segment of the Edwards Aquifer covers about 150 square miles in northern Hays and southern Travis counties in the beautiful Hill Country of central Texas. These waters were the reason that so many people migrated to Texas in the late 1800's bringing along not only their agricultural skills but, fortunately for us, their musical and cultural heritage. Wells drilled into the aquifer supply the sole source of potable water for more than 35,000 people today (and all of San Antonio in the southern section). The sparkling crystal water travels through interconnected holes in the honeycombed rocks of the Edwards Limestone. The water enters the aquifer through faults, fissures, caves and other recharge features. The major point of discharge for the northen part of the aquifer is Barton Springs. Austin's first inhabitants had a deep sense that these springs were a gift from the gods. Austin was first called Waterloo for these waters.
A visit to Austin with a dip in these cool waters, will leave the physical body refreshed, but much more importantly, a renewal of the soul. Only in Texas. Enjoy but be careful: development in the Aquifer and its recharge zone has greatly effected the purity of these magic waters, which the Indians felt were so blessed.

Austin's annual foot race, which has become known world wide (at least it's the largest in Texas). Check the web sites for past, present & future information. Some take it serious and others make it an event of endurance veres humor. A wheelchair division opens the day which has excellent participants at 8:30 am. At 8:45 am, get out of the way. It's time to be timed for the serious runners. Following at 9:00 am is for the less serious to far-out Austin regulars - "FunRun/Walk".
The Austin American-Statesman Capitol 10,000 is Texas' largest 10K and a traditional rite of spring for Central Texas. Started in 1978 as "a fun community run," the Capitol 10,000 now brings in entries from all over the world. Celebrating its 25th Anniversary on April 7, 2002, the Capitol 10,000 attracts the silly to the serious! Runners come decked out in their most creative costumes, walkers come out to have fun with family & friends, and timed runners get a fast race course! What a great way to celebrate this exciting Austin tradition with over 16,000 of your closest friends! See YOU there!
If nothing else get out and enjoy, hopefully, another beautiful Austin spring day.
By the way, 10,000 meters is about 6.2 miles.
Continental Club
1315 S. Congress Ave. Austin, TX
The Club
(512) 441-2444
Open 4 P.M. Tues-Fri,
9 P.M. Sat- Mon.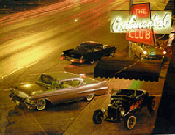 Across from the infamous "Austin Motel", is one of the oldest and most respected venues in Austin. Artists from Rocky Erickson, Toni Price, Cornell Hurd, Flaco Jimenez, Jr. Brown, Kelly Willis and the best of Texas are always on hand. Buck even pulled his bus in a few years ago for his B-Day Bash.
Only in Austin!
Make A Large Impression on your clients?
Tired of looking like the next trade show exhibitor or Rock 'n Roll band? Since 1999, ConventionDisplays, Inc. does not just STOP TRAFFIC, they cause TRAIN WRECKS!
Their portable graphic displays define "aisle stopping" and will save you hundreds of dollars in shipping and exhibit floor drayage costs!
Large format graphics with full color digital printing up to 15 feet wide and 100 feet in length!
FAST! POWERFUL! SIMPLE!
Let's Photo Face It. People are Visually oriented!
These guys can print whatever you need, as long as you want quality and size. Give 'em a call.
A day or years of Adventure & Learning at the University Of Texas in Austin, Texas. A World Class Institution that is always open to visitors. Tower Tours are based on first come basis and last about 1/2 hour. Kinky Friedman is often availiable for persoonal tours. Come and explore The University.
Kenny Hill's Autowerks
2127 Goodrich Avenue
Austin, Texas 78704 (more than a zip code)
Kenny Hill VW's, Map, Kenny's Service
(512) 445-0101

Mon - Fri 8:00am - 5:30 pm

Specializing in foreign cars isn't something that happens overnight. It happens through a lot of training, customer satisfaction, and referrals. Kenny's customers know the kind of work he does, and they keep coming back for service, parts, and used cars. Most become valued customers very soon. Kenny's been around since Austin had more VW buses than BMW's. He'll fix them all.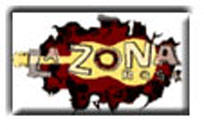 Started by Marcia Ball and Gorden Fowler and now operated by the owners of the Austin Music Hall and the Backyard. One of Austin's more intimate venues, La Zona Rosa presents an eclectic selection of music, or at least as eclectic as anywhere else in Austin.
OLD PECAN STREET FESTIVAL
Free Admission - blocks of crafts, turkey legs, and beer!
Old Pecan St, (6th Street)
between Congress Ave & IH 35
Austin, Texas
Pecan Street Festival
Early May, Every Year

The Old Pecan Street Festival is held on East 6th St. between Congress Ave. & I.H. 35 from 11am to 8pm both days. Admission to the event is Free. An estimated 200,000 people will attend the popular spring festival to view beautiful handmade arts and crafts by some 250 carefully juried artisans from all over the U.S. Visitors of all ages can enjoy a vast array of food and beverages as they listen to live music on five stages by local Austin entertainers. A special "Kid's Korner" will feature a carnival as well as entertainment for children. Estimated attendance: 200,000.
For over 85 years, the Paramount Theatre has been home to vaudeville, silent movies and "talkies," music, dance, and Broadway shows. Through the years, a cast of superstars has graced its stage; from Houdini, the Marx Brothers, Helen Hayes, Orson Welles, Sarah Bernhardt, the Ziegfeld Follies, the Metropolitan Opera, Lillian Russell, John Philip Sousa, the Barrymores, Lillian Gish, and George M. Cohan to such modern-day favorites as Billy Joel, Willie Nelson, Jerry Jeff Walker, Sarah Vaughan, Lyle Lovett, Gregory Hines, and Mandy Patinkin. Since its reorganization and 1980 restoration, the Theatre has served more than 1.5 million patrons in Austin and the surrounding central Texas communities. Major events have included the national touring companies of such shows as A Chorus Line, My Fair Lady, and Evita, the dance companies of Martha Graham, Merce Cunningham, and Paul Taylor, comedians Lily Tomlin, Rodney Dangerfield, and George Carlin, and musical groups of every possible type, ranging from the Texas Opera Theatre to Tibetan Monks who performed a program of sacred music and dance. The Theatre still shows movies, too. The Paramount is one of the few Theatres left which showed Casablanca when it was originally released. The Theatre has even hosted glitzy Hollywood movie premieres - including the extravagant world premiere of the film version of the Best Little Whorehouse an Texas.
Poodie's Hilltop Bar & Grill
The Place to be on July 4th, 2001
22308 Hwy. 71 West
Spicewood, Texas
Poodie's Bar & Grill, Photos, Shows
(512) 264-0318
from now til then

Nestled in the heart of God's country, Poodie's offers the best in Texas grub, live music and cold beer. Open seven days a week and just a short drive west of Austin, Poodie's is legendary for having the biggest names in music "dropping in." From Willie to Merle to Waylon to Billy Joe Shaver to Freddie Powers to Bobby Boyd, you just never know who will show up and sit in! Poodie has even been seen around the place on rare occasions! Tell 'em "Martin, Martin" said "Hey, Big Fella".
Hey,..... This is Austin, after all.
Call that old girl friend in San Jose and tell her how well your stock options are doin' here and fly her out (Dutch Treat, it is a new world!). Pick her up in the "vette" for a ride down 6th then switch to the Harley, etc. (at a friend's borrowed lakeview apartment) then an evenings drive up Mt. Bonnell and out to the Oasis (then loop around and back to the airport for a quick dropoff)! Austin is full and we have more pretty and intelligent women than any city should be allowed!
RunTex not only sells shoes, these folks are it when it comes to fitness along Austin's numerous trails. Their trail maps are the best around, and they fit your shoes as if it were your first..., well they know what they're doing. They also sponser many events and provide a wealth of information on our favorite sport. Please check out their web site. They even have a store for women only. RunTex sponsors Willie Nelson's Farm Aid 10K on October 21, 2001 and Chuy's Hot To Trot 5k on May 12, 2001 and the annual Motorola Marathon. Give these folks a try. You'll be pleased.
The mission of the Save Our Springs Alliance is to protect the Edwards Aquifer, its springs and contributing streams, and the natural and cultural heritage of the Texas Hill Country watersheds, with special emphasis on the Barton Springs Edwards Aquifer. Please help support these wonderful folks who are a cross section of Austin with lawyers, .com folks, famous musicians & other Artists and just plain ole folks in their continual effort to keep the heart of Austin flowing purely. Special mention should be given to Bill Bunch, Mary Arnold, Marc Tschurr, Susan Walker, Jerry Jeff Walker and lots of folks who have worked for years educating ourselves and the community to the importance of Austin's greatest treasure. Thanks folks, but please keep it up.
Please see Barton Springs under "Austin Scene" for more information on the springs.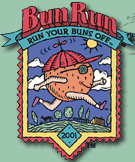 A great annual event that brings out the "real" runners and alot of Austin's clasics.The year 2001 marks the 19th anniversary of Austin's premier 5K race—the Bun Run™ Race and Walk. For years, Austinites have generously supported this race that benefits the Austin Young Men's Business League (YMBL) Sunshine Camps, a program that serves over 2,000 at-risk and disadvantaged youths annually by providing summer camps and leadership programs.
The South Austin Culture Club is dedicated to promoting and preserving the unique lifestyle and culture of South Austin. It serves as an informal locus for all those individuals, neighborhood associations, and allied organizations that embody and support these ineffable but indispensable qualities for all who live and visit here.
It might have stared with the old "Beat Festivals" in the late 1950's or even gatherings such as the Monterrey Pop Featival. Surely, Woodstock is familiar to most people. But South By South West is a different type of music festival and now also film festival. Read the links and learn how it started as a method to promote and celebrate local Texas Music and has expanded to welcome Artists from around the world (to the regret of many local folks). It's one of the few national music festivals to survive past a few years. Unfortunately, few bands are signed or are even heard by the "corporate suits" which overwhelm our town, fortunately for only a few days. The Film Festival has maintained it's originality while the Music Festival leaves many of us looking for Fromholz, Butch Hancock, Chris Wall, Alvin Crow, Vallejo...but, hey, that's why we live in Austin, we can see these fine folks nearly any day. Folks, thank you for sharing your music and films with us, please enjoy your trip, our beautiful country, great tex-mex food, great music, and our brand new international airpot. See you next year.
Star Of Texas Fair & Rodeo
A PRCA Event
Travis County Exposition Center
Decker Lane
Austin, Texas
Rodeo Home, Schedule of Events, Music
(512) 919-3000
1st Week of March

The Star of Texas has expanded from eight to 22 counties. The initial eligible counties include: Bastrop, Blanco, Burnet, Caldwell, Hays, Lee, Travis and Williamson. The newest fourteen counties include: Bell, Burleson, Comal, Coryell, Fayette, Gillespie, Gonzales, Guadalupe, Kendall, Lampasas, Llano, Milam, San Saba, and Washington. To the Star of Texas this means more than one hundred FFA Chapters and 4H Clubs are now eligible to participate in the 2001 Livestock Show and Youth Fair. All students from the 22 counties, kindergartners through high school seniors are welcome to participate. Besides the great cowboys, the rodeo is highlighted by such musical stars as local hero Robert Earl Keen on March 8th and Willie Nelson on closing night, March 17th.
You can't have good music without good barbecue. Stubb's is the most respected name in barbecue, not only for the food that he served, but for the way that he lived his life and treated others. Once again you can find everything that is good in life in one of the most beautiful and historic buildings in Austin. Barbecue and live music. A part of Lubbock and the musicians who play in Austin from there: Joe Ely, Jimmie Dale Gilmore, Butch Hancock, Lolyd Maines, Texana Dames, and so many more. A big thanks to Buddy Holly and Mr. C.B. Stubblefield.
Texas Home & Garden Show
Austin's Annual Green Thumb Ideas
Home Page
Friday March 2, 4 P.M.- 8;
Saturday, 10-8;
Sunday 11-6

Gardening tips from plant experts and local horticultural heros. Landscaping, home improvements, gourmet cooking and other ideas. Vacation, leisure & outdoor events along our Colorado River and other local destinations.
The Bob Bullock Texas State History Museum will be a dynamic educational institution that engages visitors in the exciting Story of Texas through a variety of program and exhibit experiences. The Museum will provide a new kind of historical experience -- one that recognizes that Texas is unique because of it's history. A true Texas experience for generations to come, from Bob Wills to Lyndon Johnson, only in Texas.
Locate the "BEST" of anything in Texas at this web site.

Certainly they will "include" HonkyTonkTx.Com/ in the near future!

To be a Texan, you must have been born in Texas, no exceptions!
One of the largest venues in the Austin area, the Backyard still hosts Austin artists as well as larger acts. The Backyard and Direct Events also operate La Zona Rosa and the Austin Music Hall. Contact Star Tickets for ticket info.
Look for some BIG changes here soon! Willie will close up the season and another part of Austin that will vanish into the corporate haze. The very best to Tim O'Conner, the very best to all his staff, and the security gang who allowed us to be ourselves without screwing up! Another Austin Traditin, we fear, has lost it's way. We could be wrong? Either way, but as Ernrst Tubb often said, : "Thanks, thanks a alot!"
One of the more intimate venues in Austin, the Saxon is tucked away on South Lamar or in what's left of South Austin. If you're a Rusty Weir fan, the Saxon is the place to be. Also look out for technology invading the Saxon, BigJam.com broadcasts live every Wednesday night. Rusty Weir can usually be seen there 2-3 times a week. His hit theme song for John Travolta's movie filmed at "The World's Biggest Night Club" in Pasedena, Texas ("Gilley's" located in the oil refineries outside of Houston), brought Rusty fame. Never miss an night at The Saxon Pub with Rusty or any of the other great songwriters who come by (Bruce "Hey Baby" Channel (Braa..), Sonny Throckmorton, Billy Joe Shaver (& Eddy), Freddie Powers (Merle Haggard's pal), and the rest of the best. As we said, quite and tucked away, but....some of the best musicians in Austin. Try this out for the stories you'll be telling your grandkids.
With an atmoshere as big as the Texas sky, SFX's newest Amphitheater will offer South and Central Texas a World-Class outdoor music venue, setting a new standard for live entertainment, unsurpassed sound and video quality amongonst lime stone bluffs and cedar covered hills. Well worth the drive. Willie Nelson's Family Picnic, Tim McGraw and John Mellencamp are just a few examples of great artists who are featured at the site. Enjoy!
Back when you couldn't get one unless you chased some now famous Austinite down the street after a show for a CD (usually a cassette), Waterloo (Austin's original name) Records opened on a lonely corner at 6th at Lamar and sold everyone's cassette or cd in town. Look at it now! Theyve fought off large record comanys' attempts to control the artists, and still provide the best selection in town....in alphbetical order even! No music classification here. Dont miss their Texas Music Directory (on line). These folks are and have been the top supporters of Austin Texas music, along with Clifford Antone and James White. It's a trip just to walk through. Dont miss the special in store shows with free Shiners and music. Around the corner is their viynal and video store. Only in Austin.
Amy's Ice Cream is just around the corner for the best treat and show in town.
"it's the home of Willie Nelson...
and Austin's the home of a lot of cool things. But times are changin' as the "high tech" word approaches. Mostly though, you just now see as many fancy expensive European sports cars as you do pick ups parked in front of the Broken Spoke. Only in Austin!
Via the links above, enjoy Yahoo's film clips of Willie's 2000 Picnic and occasional reports from daughter Lana about Dad's whereabouts (Pedernales Poo Poo). Basically, just a link site to Willie. Send us your favorite , and we'll see how many links to Willie we can put on one web site!.
BUT, don't miss Willie Nelson's Verizon Picnic on August 11 (see link above). You can't keep a good man down!
Wild Basin Wilderness Preserve
A Sparkle in the Diamond
805 N Capital of Texas Hwy
(Loop 360 close to Hwy 2222)
Austin, Texas
Home Page, Map
(512) 327-7622
hike@wildbasin.org
CALL FOR HOURS


A beautiful and tranquil valley in the center of Austin's (yes, Austin is getting hectic too) western hills. With 2 1/2 miles of great trails for hikers of all abilities. 220 acres is only a small parcel, it's enough to show a person why these types of areas need to be set aside for future generations. It has been said that "We are only here to watch over the land, to pass it on to our children, as we found it." A great place for school outings, birthday parties, and families; just to be together or alone.